Leasing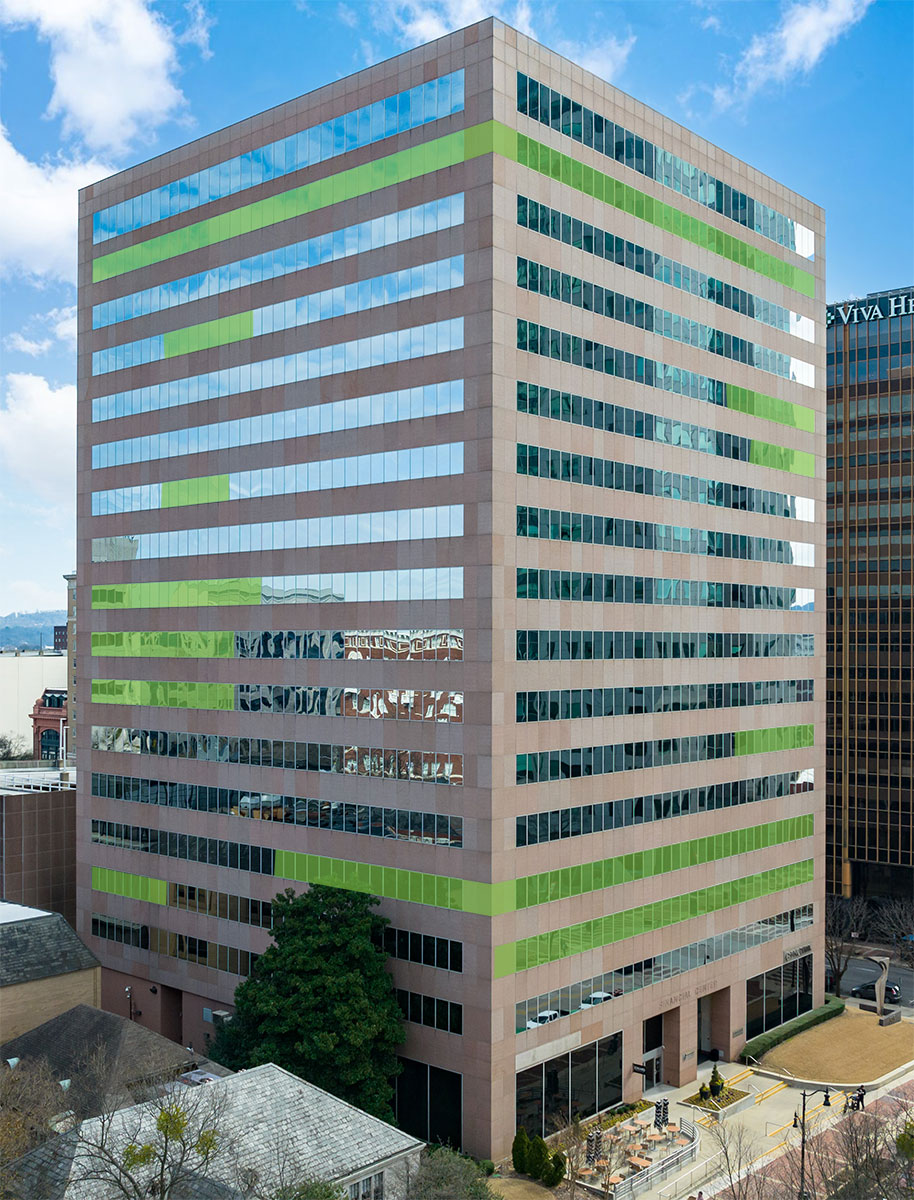 Office Space Availability
17th Floor
Suite 1700 - 1,309 - 18,298 RSF
*potential for entire floor
15th Floor
Suite 1525 - 1,510 RSF
12th Floor
Suite 1220 - 1,208 RSF
11th Floor
Suite 1100 - 976 RSF
9th Floor
Suite 950 – 3,737 PSF
8th Floor
Suite 815 - 2,453 RSF
7th Floor
Suite 775 - 2,288 RSF
6th Floor
Suite 650 - 5,736 RSF
Suite 620 - 1,960 RSF
4th Floor
Suite 450 - 9,631 RSF
3rd Floor
Suite 300 - 3,124 RSF
"Our law firm has been continually located in the Financial Center since it first opened in 1982. The Financial Center is more than a building to me, it has been my business home for over 30 years. I appreciate the convenience of being located in the City Center and, as a law firm, being only two blocks from the Federal and County Courthouses. The parking attached to the building is abundant and simply the best in the city, plus and the Financial Center has easy and rapid access Highway 280, I-59 and I-65.
In addition, our firm's needs have always been responded to promptly by our landlord, Daniel Realty, with the utmost courtesy."
~Daniel D. Sparks
Partner
Christian & Small
"Financial Center was the obvious, and best, choice for FirstBank to relocate its Regional Headquarters and establish its Downtown branch. Our associates enjoy the close proximity to a myriad of first-class shopping and restaurants options as well as our current, and future, clientele. The flex space in the building allowed us to settle into the City Center while we plan, and commence, renovations on the 5th floor and ground floor. Additionally, as a relatively new entrant into the Birmingham banking scene, the building offered a unique branding opportunity with top-of-building signage. The communication with ownership / management around moving logistics, maintenance, parking, and all other concerns has been remarkable, and we're very pleased with our new home in the City of Birmingham."
~Grant N. Lauderdale
Central Alabama Regional President
FB Financial Corporation | FirstBank | NYSE: FBK
Leasing Brochure
Learn more about the Financial Center.